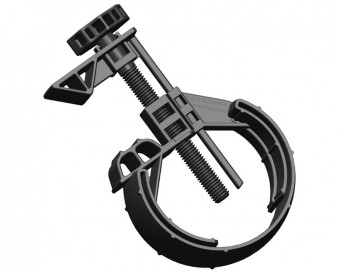 The Hall's Rainsaver Bracket, specially designed to clamp by hand without tools to standard shed and similar roofs, supporting lengths of 75/76mm guttering and offers axial rotation (to level the gutter on different pitch roofs).
For use with Halls Rainsaver Gutter kit or standard 75/76mm (3") guttering to extend and/or offer additional support.
Recommend one bracket for every 4ft (1.2m) of guttering.
Package contains:
Hall's Rainsaver Bracket, in black, for 75/76mm guttering
Specifications:
Bracket opening clamps between 8mm (approx 1/3") and 76mm (approx 3")
PLEASE NOTE: Free Delivery on this item within the UK