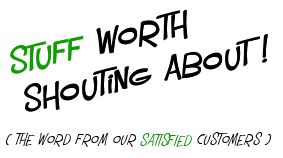 Don't just take our word for it, see what other customers are saying about Hall's Rainsaver:
when I found the Rainsaver online it answered all my needs – quick and easy to install – no drilling or screws – easy to adjust to make sure it caught the most rain and when the old summerhouse is replaced it will be easy to move across as well.
Needed a 2.4 m 8ft length, no problems at all ordering the size. Arrived the next day and was installed in minutes. What a fantastic design and value for money. Wasn't able to use my water butt with the house downfall pipe because I live in rented accommodation, this was perfect as I am able to remove the guttering a re-position it according to my needs. Well done hall's rainsaver your customer service is excellent too.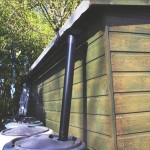 Although I'd heard about this product, I was stupid enough and impatient enough to go ahead and purchase regular guttering one Saturday when we were at the local Jewson's. What a nightmare that turned out to be! I gave up and wrote off the cost of that, and instead ordered the 12 foot rainsaver kit. It arrived within 48 hours and was up and on the shed within an hour. Fantastic product.

One part had been damaged in transit – the union joint was broken and therefore wouldn't clip on properly. I contacted this lovely company and they immediately sent a replacement and then followed up with an email to make sure everything had arrived and was OK.

This is a fantastic product – one of those great British inventions we hear about but which so rarely succeed – so tell your friends. I will!
I am very pleased with the Halls Rainsaver and glad that I persisted when searching the Internet for shed guttering.

The purchase online was easy and the kits arrived (as promised) the next day.

Fitted parts together and attached to the shed in next to no time, to quote a certain Meerkat "simples".
The instructions are clear, the guttering is easy to put up. The fact that it can be moved which we didn't realise at time of purchase makes it even more practical, instead of linking barrels.

The service was prompt, packaging was perfect with no problems and I was kept informed of dispatch, so I was really pleased – everything was in impeccable order. No complaints and we will be purchasing again.
Also, as we have an allotment the fact that if we move away we can so easily take it with us is excellent.
Really works, collected loads of water. So easily assembled in minutes. Excellent product.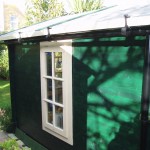 It is so refreshing to discover an on-line company that delivers such an individual service.

I wished to install guttering to my recently built 3m by 3m log cabin, partly to prevent splash back on the cabin walls and partly to use a water butt. Hall's Rainsaver provided me with a tailor-made set of parts that did the job perfectly. Because of restricted space around the cabin I was able to fit a water butt on one side and a two part full length down pipe on the other to drain the water away from the foundation. Problem solved!

Excellent telephone and email support throughout and I would recommend this company to anyone.
Excellent service all round. Dead easy, no problem whatsoever with installation.
end stop clip broken replaced the next day cannot ask for better service than that
Very fast and efficient service, very easy to put up and works extremely well.
Do you have a testimonial to add? Please leave it in the comment box below or email us at our support email address. You can also email us a picture of your Rainsaver installation and we'll gladly attach to this page!