Return to Previous Page
Hall's Rainsaver Bracket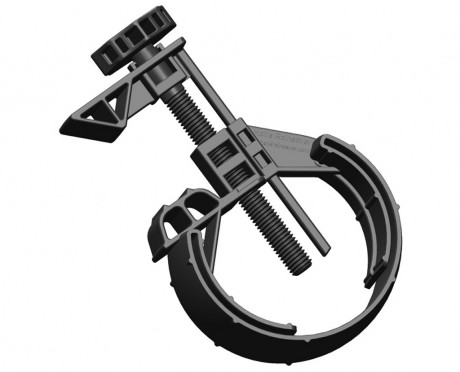 Hall's Rainsaver Bracket
Product code:

50
Availability:

in stock
---
The Hall's Rainsaver Bracket, specially designed to clamp by hand without tools to standard shed and similar roofs, supporting lengths of 75/76mm guttering and offers axial rotation (to level the gutter on different pitch roofs).
For use with Halls Rainsaver Gutter kit or standard 75/76mm (3") guttering to extend and/or offer additional support.
Recommend one bracket for every 3-4ft (1-1.2m) of guttering.
Package contains:
Hall's Rainsaver Bracket, for 75/76mm guttering (in Black, Brown, Grey or White - NB colour matching existing guttering is only a close approximation due to manufacturer differences)
Specifications:
Bracket opening clamps between 8mm (approx 1/3") and 76mm (approx 3")
Hard surfaces on some plastic and metal sheds may benefit from anti-slip material to help the brackets grip.
PLEASE NOTE: Free Delivery on this item within the UK

---
slide_template
Delivery Information

Despatch timescale

Items to be shipped will normally be processed within one working day. Orders received before 12pm on a working weekday will be despatched the same day.
For orders that are sent via courier (Kits, large items etc), another email will be sent when the goods have been despatched. Smaller items are sent via Royal Mail.
There is no despatch notification on smaller items. Please allow 2-3 days for delivery (mainland UK).
A full VAT receipt will be provided with all goods inside the box or in a document wallet on the outside of the packaging.



Delivery Policy

Please click here for our delivery policy and important information. (opens in a new window).
Please note that our guttering kits are long items - they are sent in 6ft long boxes and therefore specific courier services are required. This means there are additional charges imposed for the Highlands & Islands, Northern Ireland, 'extended/remote' areas etc. Please see the delivery policy for details.

Updating...