£5 Amazon vouchers for purchases over £40 in our new referral scheme!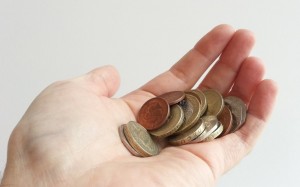 Simply tell your friends about Hall's Rainsaver and ask them to provide your email address in the Referrer's email address field at the bottom of their checkout.
If they purchase £40 or more from our online shop, once validated, you will receive an Amazon £5.00 gift voucher by email – it's as simple as our kits!
We do have to have some simple rules though…
You will earn £5 for every friend you recommend if they purchase goods worth £40 or more.
Gift vouchers are subject to friend's orders not being returned or cancelled.
Vouchers will be processed approximately 30 days after friend's purchase.
Your email address must be input correctly by your friend during checkout.
Retrospective referrals are not allowed.
Any abuse of the referral system may result in a cancelled order or reclaim of vouchers.
We thank you all for your valued custom and help in supporting Hall's Rainsaver!