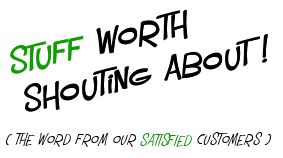 Don't just take our word for it, see what other customers are saying about Hall's Rainsaver: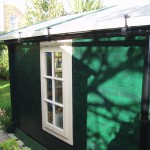 It is so refreshing to discover an on-line company that delivers such an individual service.

I wished to install guttering to my recently built 3m by 3m log cabin, partly to prevent splash back on the cabin walls and partly to use a water butt. Hall's Rainsaver provided me with a tailor-made set of parts that did the job perfectly. Because of restricted space around the cabin I was able to fit a water butt on one side and a two part full length down pipe on the other to drain the water away from the foundation. Problem solved!

Excellent telephone and email support throughout and I would recommend this company to anyone.
Excellent service all round. Dead easy, no problem whatsoever with installation.
end stop clip broken replaced the next day cannot ask for better service than that
Very fast and efficient service, very easy to put up and works extremely well.
What a fantastic, simple idea and product.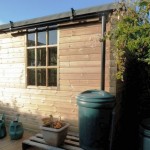 I am extremely pleased to have found a British invention, and a solution for my summer house that is made from recyclable materials. The price was excellent and I would recommend it to anyone. Wonderful customer service as well, very personal and attentive.
After many trips with a watering can to the garden i decided to price up the cost of fitting guttering to my shed, i began online looking at the usual DIY outlets when i noticed Halls Rainsaver, after looking at their web site i was delighted to find a simple and practical solution at such an affordable price.

The ordering process was simple and the personal feedback a refreshing change. When the package arrived i opened it to find everything neatly arranged with instructions although the whole system is so well designed and assembly straightforward, most people will find a quick glance is all that's needed.

The Halls rainsaver kit was assembled and fitted in no more than 10 minutes, the longest time expenditure was just deciding the best placement for the butt, although our shed is partly shaded by a large tree reducing the amount of rain reaching that area, as soon as the great British weather did its stuff the butt filled surprisingly quickly.

Halls Rainsaver have developed a fine and i predict a must have product for all gardens large or small.
I bought your gutter kit at the Southport Flower Show and am very happy with it! It is a great idea and my other half is considering one for his allotment shed, thank you.
Do you have a testimonial to add? Please leave it in the comment box below or email us at our support email address. You can also email us a picture of your Rainsaver installation and we'll gladly attach to this page!