Brackets are on their way!
We are very pleased to announce that the bracket samples have been received, and only a couple of anticipated minor tweaks are required. This means we will have stock by the end of the week and subject to packaging the kits at the weekend, will be able to start contacting customers and shipping from next week!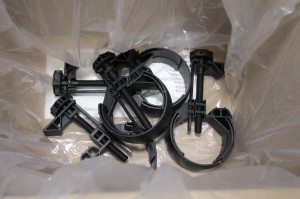 They look fantastic, the finish is great, and they fully function as intended.
We hope that many thousands of gallons of water can be saved using our new product and that you, our customer will reap the rewards and satisfaction of doing so!
We're also concentrating on preparing our exhibit at the RHS Flower Show Tatton Park from 18-22nd July, where the product will be offered for sale at the introductory launch price of £29.00.