Halls Rainsaver to Exhibit Shed Water Saving Product Innovation at RHS Flower Show Tatton Park
Hall's Rainsaver Ltd is proud to announce that their world first innovative water saving product will be exhibited at the RHS Flower Show Tatton Park from 18-22 July.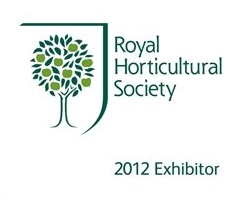 The Hall's Rainsaver Movable Shed Gutter kit is a simple idea. With its unique ability to be installed on allotment and garden sheds without need for tools or expertise, and its movability to fill multiple water containers, the potential is maximised to save rainwater from shed roofs across the country.
Specially designed patent pending brackets are at the heart of the simple and effective solution, allowing optimal rain gathering capability on a variety of roof styles. The kit includes everything required to collect rainwater (except the butt), and is made from weather resistant recyclable materials including quality brand standard guttering.
"We are excited to have the opportunity to showcase our innovative products to the public at Tatton Park and to demonstrate the simple versatility and effectiveness of our solution in a garden shed setting. The Rainsaver has already generated quite a bit of interest in our pre-order phase and the show will be important step in taking our product to a wider audience."
Discover the novel invention by visiting Hall's Rainsaver on Tradestand 273 at the RHS Flower Show Tatton Park, Knutsford, Cheshire from 18-22 July or by visiting the website at hallsrainsaver.com
About Hall's Rainsaver
Hall's Rainsaver was designed to fulfil the needs of many gardeners and allotment owners by providing a system that is not only really simple to fit, but allows for movement to fill up multiple water containers without any additional plumbing or DIY knowledge. Save a shedload of water!