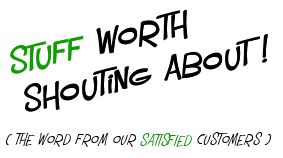 Don't just take our word for it, see what other customers are saying about Hall's Rainsaver:
Just wanted to say thankyou for fast delivery & a excellent product fits in minutes & looks great on my new workshop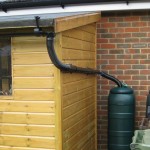 For somebody with limited DIY skills, it was a relative breeze to install a gutter on my Skinners pent shed using Hall's Rainsaver kit. After removing the largely cosmetic fascia board, the clamps secured the gutter well. Round the corner with a flexible pipe and into a water butt at the rear. Hall's put the order together for me to ensure I had all necessary items (and none in excess), and all received the same week. Total cost of £100 including water butt (bought separately).

Well satisfied! It's surprising how fast the butt fills up in these rainy months – maybe I should have  got a larger butt?
I just wanted to drop you a quick line to say thanks and congratulate you on a great product.

I've been puzzling how to affix guttering to the front of my shed and using six of your novel brackets has worked perfectly.

I only wish I'd found them sooner as I ended up with far from pretty home made stand off brackets on the back side.
Just had my 6ft gutter kit turn up. Took longer to get it out the box than to fit it. Brilliant.
I ordered a section of flexible down pipe to fit on short run of guttering in an area on an intersection of walls & window where fitting std ridged down pipe would have been extremely difficult. This was the ideal solution, quick & easy to fit, ordered online & two days later delivered……….Great product, good service…..Thanks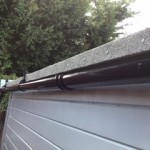 We are delighted with our rainsaver which we found very easy to attach to our new shed and are amazed by the large amount of water that is collected in the water butt.
Received 12June 2020 , fitted to my shed , in the rain and I'm now saving rainwater. Many thanks.
I wanted to write and tell you how delighted we are with the guttering and flexible downpipe we purchased from you. I rang you on Tuesday, it arrived this morning and was in place by lunchtime.
It looks smart, does the job perfectly – we couldn't be more pleased; a really great product, and really good value for money, many thanks.
Hi, just a note to say how brilliant your product is (rainsaver with water butt pipe).

Everything is great and it feels such a quality product with obvious thought gone into it's design.

I fitted it within 5 minutes , with no tools and it's now supplying water to be stored for my garden.

A great British company and product.

Thank you.
wow!!I was looking on you tube for how to put up guttering on shed and came across these people demonstrating the clips. No reason for me to risk damaging shed now I thought. Ordered Friday after 12 and arrived here first thing today ( Monday)Brilliant service. Thank you. Guttering up no problem.Will use again when I extend.
Do you have a testimonial to add? Please leave it in the comment box below or email us at our support email address. You can also email us a picture of your Rainsaver installation and we'll gladly attach to this page!